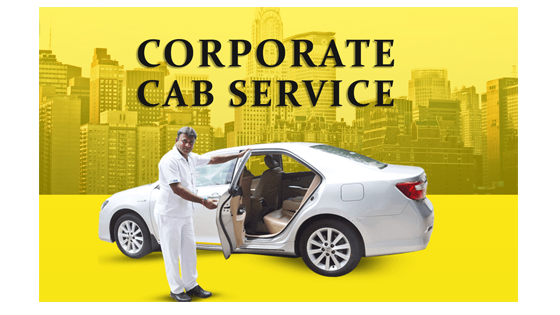 Cab Services Hyderabad Corporate Program – A Car for All Your Transport Needs
Ridecabs Services Hyderabad is a one-stop solution for all your travel needs, whether it's daily pick-up and drop-off or transferring one employee to the airport from your office. With our corporate automobile rental or business transportation service, you can provide your employees with the best-of-ride experience.

Corporates can choose from a variety of options, including hourly and daily rentals. We provide corporate clients with well-maintained cars driven by professional drivers at fair rates on premium/luxury car rental options. Ridecabs Services Hyderabad can provide you with Hatchbacks, Sedans, or SUVs. We can tailor your rides with a multi-stop & wait option, which is ideal for executives who need to visit multiple locations in the same ride. Ridecabs Services Hyderabad provides airport pickup and drop service for frequent travellers or your guests. We provide convergent daily travel for employees who want to travel alone or in a group on a fixed-rate route.
The use of a car rental service is highly popular nowadays. The use of this service is increasing in line with the modernization of technology and lifestyle. This service is popular not just with individual consumers, but also with businesses and corporations. Previously, businesses would keep their vehicles for official use, but now they have collaborated with corporate car rental organisations to save money. You have the option of selecting from a variety of car kinds based on your requirements. Luxury car hire is also offered for special occasions.
Car Rental for Individual:
Ridecabs Services Hyderabad is a terrific partner if you're searching to hire a cab or taxi for yourself and your loved ones. It ensures that the cleanliness, safety, and comfort of the journey are all maintained at the lowest cost possible. Additionally, utilising our digital platform, you can modify your destination at any time while on the road. Cab Services Hyderabad is always there for you, whether it's for business or pleasure.
Car Rental by Corporates:
Ridecabs Services Hyderabad is a corporate car rental company that serves both large and small organisations.   It is one of the leading corporate car rental service providers in India, offering competitive and affordable trade packages. Our well-maintained cars, combined with experienced and well-trained chauffeurs, have earned us a strong reputation as a corporate car rental firm in India.
We also give corporations with a dedicated relationship manager, as well as access to account management tools and support, online booking, and a 24-hour helpline. These characteristics have earned us a reputation as one of the best corporate car rental companies in Pune, Mumbai, Bangalore, Delhi, and throughout India.